Butcher's Son® | shower gel | 2in1 BODY & HAIR | Media | 420ml
---
Product description
FOR AUTHENTIC TYPES Whether early in the morning or after sport - Butcher's Son 2 in1 Body & Hair is a nourishing shower, shampoo and intoxicating fragrance experience all in one. The slightly cooling freshness shower revitalizes and has a stimulating effect. Taurine and caffeine invigorate the scalp, ensure shiny hair and make it easier to comb. Long-lasting, warm and earthy scent of bergamot, leather and orange for authentic types.
Suitable for
For daily skin care
skin feel
Vitalizing and stimulating
main ingredients
Taurine, caffeine, bergamot & leather scent
90% NATURAL INGREDIENTS
Sounds good! But what does that actually mean? Our 2in1 Body & Hair products contain 90% ingredients that have a natural origin.
That means our vegan recipe consists of 90% plant-based ingredients, minerals and water. All of these ingredients have only been further processed as necessary to produce a skin-friendly and effective formula. In addition, we do not use silicone or mineral oils.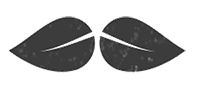 VEGAN
THE REMAINING 10%
And what is the remaining 10%? The remaining 10%, which are not natural ingredients, contribute to the preservation, stability and effectiveness of the product. We also produce individual fragrances synthetically, as they do not occur in nature or a lot of resources would have to be used. In addition, many people are allergic to natural fragrances, as they often contain allergens.
APPLICATION
Suitable for daily body care and hair washing. Skin compatibility dermatologically tested. WARNING: In case of contact with eyes, rinse immediately.
dosage
hazelnut-sized portion
texture
shower gel
Contents
420ml
INGREDIENTS
Aqua, Sodium Laureth Sulfate, Cocamidopropyl, Betaine, Sodium Chloride, Parfum, Taurine, Caffeine, Coco-Glucoside, Glyceryl Oleate, Glycerin, Polyquaternium-10, Limonene, Sodium Benzoate, Citric Acid, Potassium Sorbate.
Vegan and with natural ingredients
This product is rated 5.0 of 5.0 stars.
It has received 3 reviews.
Any questions?
Do not hesitate to contact us with questions about products, ingredients, shipping, returns, payment options or our company.
Send us an email